Angela Medley
Education/Certifications

J.D., University of Detroit Mercy School of Law
Bachelor of Science Business Administration, Baker College of Clinton Township

Memberships/Associations

State Bar of Michigan
American Bar Association
Women Lawyers Association of Michigan – Macomb Region

Awards

Macomb County Trustee Foundation Scholarship Recipient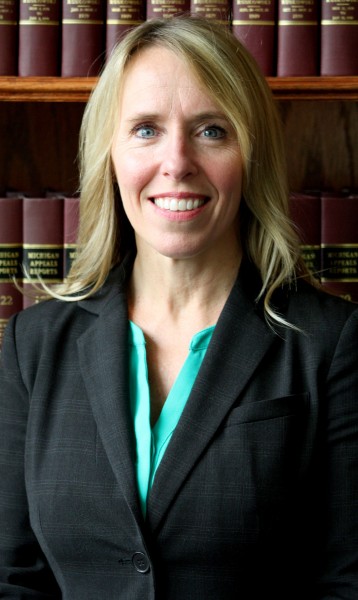 For attorney Angela Medley, the best part of her job is being able to help people in her neighboring community. Ms. Medley aids her clients in a variety of domestic matters, including conflict resolution through negotiation, mediation, and trial. She is primarily focused on family law, including cases regarding divorce, child custody, enforcement of support obligations, and post-judgment actions.
Ms. Medley considers one of her greatest legal attributes to be her life experience. She is able to relate to her clients' needs and considers it a serious responsibility and a measure of pride to properly support them through the most challenging moments in their lives, particularly when it comes to important issues like child custody, child and spousal support, and the fair division of property.
Ms. Medley's legal career is built upon a solid business foundation. Prior to joining Femminineo Attorneys, PLLC, Ms. Medley gained extensive practical experience in the automotive, banking, and property management industries. Before dedicating her time to the practice of family law, she worked as an assistant prosecutor in Plymouth District Court. She also worked as a solo practitioner as a criminal defense attorney, primarily in Wayne County. Her educational achievements include graduating summa cum laude from Baker College in Clinton Township where she earned a Bachelor of Science in Business Administration.
Ms. Medley is a member of the State Bar of Michigan and the American Bar Association. She also services as a 2015-16 Board Member and Secretary of the Women Lawyers Association of Michigan – Macomb Region.
Ms. Medley resides in Clinton Township with her family. She is an avid runner and regularly incorporates weight training into her workout schedule.
Michigan Courts Located in the Metro Detroit Area that we visit regularly:
Macomb County Courts

Armada
Armada Township
Bruce Township
Centerline
Chesterfield Township
Clinton Township
Eastpointe
Fraser
Harrison Township
Lenox Township
Macomb Township
Mt. Clemens
New Baltimore
Romeo
Roseville
St. Clair Shores
Sterling Heights
Shelby Township.
Utica
Warren
Washington Township

Oakland County Courts

Auburn Hills
Berkley
Beverly Hills
Bingham Farms
Birmingham
Bloomfield
Bloomfield Hills
Farmington
Farmington Hills
Ferndale
Franklin
Hazel Park
Huntington Woods
Lake Angelus
Lake Orion
Lathrup Village
Madison Heights
Oak Park
Orchard Lake
Rochester
Rochester Hills
Royal Oak
Royal Oak Twp.
Southfield
West Bloomfield