David C. Femminineo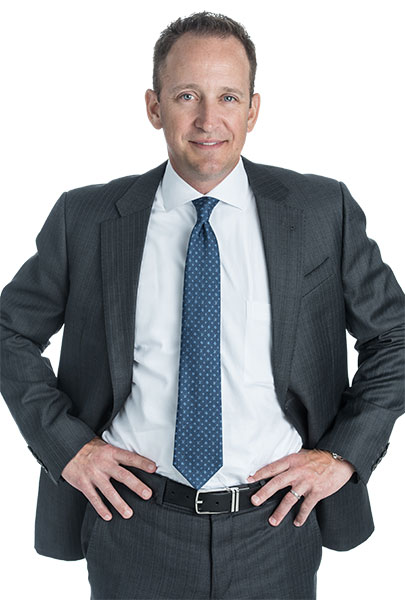 In his remarkable career as a personal injury attorney, David C. Femminineo has recovered over $100 million for thousands of accident victims. Mr. Femminineo's practice centers upon representing individuals who have been injured as a result of the negligence of others. As an auto accident injury specialist, he has helped thousands of clients prove their case.
With sound strategies and bold execution, Mr. Femminineo enters the courtroom confidently, offering stability to clients as they manage the challenges of personal tragedy. Mr. Femminineo has made it a personal goal to provide every victim with closure and justice.
Mr. Femminineo manages the law firm, carrying on in the profession his late father once proudly practiced.
A member of the Michigan Trial Lawyers Association and the Italian American Bar Association, Mr. Femminineo is a former defense attorney for AAA Insurance in Detroit and has represented only injured victims of accidents since 1999. He earned his J.D. from Detroit College of Law.
Michigan Courts Located in the Metro Detroit Area that we visit regularly:
Macomb County Courts

Armada
Armada Township
Bruce Township
Centerline
Chesterfield Township
Clinton Township
Eastpointe
Fraser
Harrison Township
Lenox Township
Macomb Township
Mt. Clemens
New Baltimore
Romeo
Roseville
St. Clair Shores
Sterling Heights
Shelby Township.
Utica
Warren
Washington Township

Oakland County Courts

Auburn Hills
Berkley
Beverly Hills
Bingham Farms
Birmingham
Bloomfield
Bloomfield Hills
Farmington
Farmington Hills
Ferndale
Franklin
Hazel Park
Huntington Woods
Lake Angelus
Lake Orion
Lathrup Village
Madison Heights
Oak Park
Orchard Lake
Rochester
Rochester Hills
Royal Oak
Royal Oak Twp.
Southfield
West Bloomfield